December 23, 1935 ~ January 2, 2013
Mary B. Summerlin of Hyde Park, NY died on January 2, 2013 at Vassar Hospital after a long illness. She was born in Anderson, SC on December 23, 1935 to the late Luke Smith Bouknight and Vera McGee Bouknight. She was raised on the family farm in Starr, SC. Mary graduated from Hanna High School in Anderson, SC, received a BA in Elementary Education from Erskine College, Due West, SC and earned her MED at SUNY New Paltz. She was married to the late Ed Summerlin for 13 years.
Mary was a first grade teacher for 25 years at Arthur S. May Elementary School in the Arlington School District until her retirement. She was passionate about making a difference in the lives of her students and returned after retirement to conduct storytelling programs in classrooms.
She started her second career as a noted storyteller and produced a CD of original stories called 'Big Gully Stories '. Many of these stories recalled her childhood in SC. She also taught writing workshops to adult students at The Fountains in Millbrook, NY. Based on their work and the worksheets she used, she recently finished a book named, 'Journeys '. Mary also co-founded The Spoken Word, a coffee house for writers to share their work.
Mary then reinvented herself once again as she developed a consuming interest in photography. She exhibited her photographs at the Howland Art Center in Beacon, at the Hyde Park Library, at the Unitarian Universalist Fellowship of Poughkeepsie, at Vassar Hospital in Poughkeepsie and at other offices and restaurants in the area. She also traveled extensively throughout her lifetime, including two trips to Africa, and several to Italy and Mexico.
Her 30-year involvement with the Unitarian Universalist Fellowship of Poughkeepsie was an integral part of Mary's life. As former president and long-time member, Mary also contributed to many Sunday services and programs over the years.
Mary is survived by her son, Jeff Summerlin and his wife Kip Summerlin and their two daughters, Erica and Meghan Summerlin, of Taghkanic, NY, her sister, Jean B. McGee of Greenville, SC, her brother, Smith Bouknight of Starr, SC, and by her beloved nieces and nephews in South Carolina and Pennsylvania.
Mary will hold a very special place in the hearts of everyone who knew her here on earth. She was that one-of-kind person whose infectious personality touched family, friends, students and everyone she met.
In lieu of flowers, the family is requesting that donations be made to: The Unitarian Universalist Fellowship located at 67 Randolph Avenue, Poughkeepsie, NY 12601.
A Celebration of Mary's life will be held at 1 p.m. Saturday, January 19, 2013 at the Unitarian Universalist Fellowship in Poughkeepsie. Another celebration will be held at a later date in South Carolina.
Date Of Service
Saturday, January 19, 2013 at 1 pm, Unitarian Universalist Fellowship in Poughkeepsie
Location Of Service
Memories Timeline
Photo Gallery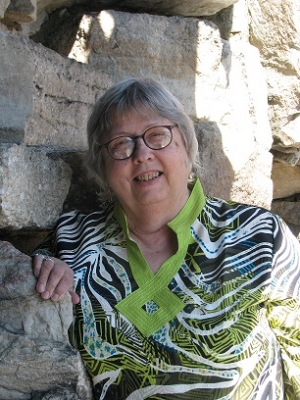 Guestbook
Sign the Guestbook, Light a Candle