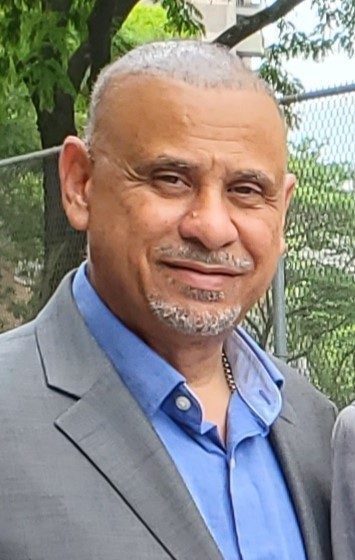 May 25, 1957 ~ April 15, 2020
Hector Rivera of the Bronx, New York entered into eternal rest with the Lord on Wednesday April 15, 2020. He was 62 years old.
Hector was born on May 25, 1957 in Rio Grande, Puerto Rico then migrated with his parents and siblings into the Bronx, New York in 1969. He was a graduate of Dewitt Clinton High School in the Bronx, Class of 1975. In 1978 he completed his "3-Year Bible Course of Studies in The Holy Scriptures" at Latin American Bible Institute of New York Inc. In 1980 he achieved his Associate Degree from Borough of Manhattan Community College. In 1992 he achieved his Bachelor of Science at Boricua College. In 1998 he achieved Master of Arts from Queens College. In 1999 he achieved his Master of Social Work at Yeshiva University.
Hector Rivera was a member of Tesalonica Christian Church in the Bronx where he attended with his family for many years. Later he met his lovely and beautiful bride at Tesalonica Christian Church. Hector and Alicia Y Rivera married on April 18, 1987. God blessed them with three wonderful boys: Marvin Rivera, Christopher Rivera and Christian Rivera.
Hector Rivera launched his career in the early 1990's and went ahead to pursue his dream in "Social Work Industry" which was his passion right up until April 2020. Hector always loved and was passionate about what he did and it truly showed. He was so loved by all his co-workers throughout the years, his patients who treated him as family for all he did and his none stop dedication to each one of them and always going above and beyond, the many, many special friendships he built over the many years of his career will terribly miss him in the days ahead. A wonderful attribute of Hector was that he never had anything negative to say about anyone. Everyone was always good in his eyes and he always went out of his way to help anyone who needed his assistance.
Hector was a family man who loved to spend time with his wife and three sons. Going to the beach was a favorite as well as family BBQ's, no matter which park it was, he loved his barbeque grill and listen to music while enjoying a good meal. He enjoyed playing tennis with his wife in the court yard behind his building and loved calling his wife "Sarina Williams". Playing instruments at home and make a lot of noise was so enjoyable to him his wife recalls. His wife and sons will miss the many trips they made as a family to the Jersey Shore, Virginia Beach, Florida, Mohegan Sun, Atlantic City and many other places. There was never a task he would leave undone his wife always recalled as he was Mr. Handyman at home for sure. He loved to complain while executing a task at home but always got the job done right!! So many wonderful qualities his wife and sons will miss.
Hector Rivera is survived by his loving and devoted wife Alicia Y Rivera of 33 years, their three loving sons: Marvin, Christopher and Christian Rivera who will miss him terribly.
He is pre-deceased by his mother Ana Iris Rivera, father Rafael Rivera, brother Luis Rivera and sister-in-law Minerva Adorno.
He is survived by his dear and loving siblings: Nilda J Rivera of Florida, Leida L Rivera-Pirela of the Bronx, Edwin Rivera of Yonkers.
Brother-in-law to: Eric Pirela of the Bronx, Jose Lebron of FL, Xochitl Quintanilla and fiance Joseph of White Plains, Civi and her husband Mickey Martinez of Cortlandt, Mirna and her husband Obed DelToro of Lakeland FL and Rimay Quintanilla of Yonkers
Devoted and Loving Son-in-law to: Maria Arevalo
Loving Uncle to: Bernice DeLaRosa and husband Fen, Julie Rivera, Kristaly Rivera, Chelsea and Sashari Pirela, Samantha Scaglione, Kristen Martinez-Salazar, Briana and Genesis Martinez, Lauren Acevedo, Xochitl and Valerie DelToro, Joshua Rivera, Peter Moran and wife Mary, David Rivera, Eziel Santiago, Ramses Lebron, Daniel Lizardi, Nathaniel Quintanilla; Six beautiful great-nieces and Eight loving great-nephews.
Hector will never be forgotten. He will live in our hearts forever and in the smiles of his three loving sons. Until we meet again, we miss you and love you Hectito
Service Details: A Private Funeral Service of Immediate Family Only will be held on Saturday, April 25, 2020 at the Beacon Church of God, 74 Old Glenham Road, Beacon, NY followed by a private cremation. Arrangements were entrusted to the care of the LIBBY FUNERAL & CREMATION SERVICES of 55 Teller Avenue, Beacon, NY 12508; to offer a message of condolence or share a fond memory please visit: www.libbyfuneralhome.com 'In light of the recent worldwide occurrences dealing with the outbreak of COVID-19, TO BE PRIVATE FOR IMMEDIATE FAMILY ONLY (10-person Limit)
Memories Timeline
Photo Gallery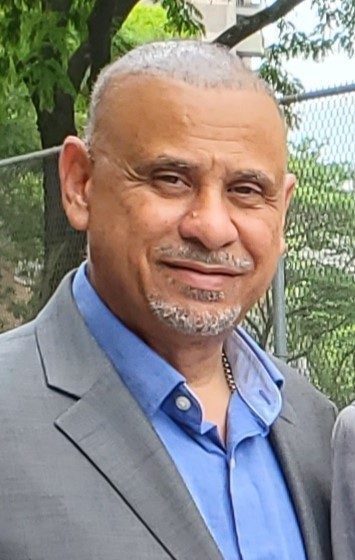 Sign the Guestbook, Light a Candle